23 Marketing is proud to have worked with many well-respected businesses and organizations across the Hudson Valley, including Fidanza Family Properties (FFP), the premier property, entertainment and food service management group in the region.
Since 2019, 23 Marketing Group has served as FFPs' in-house marketing team, handling a wide range of communication services from social media and graphic design to public relations and advertising. As its marketing partner, 23 Marketing works on its' many entities including: 12 Planet Wings locations as well as two Pizza E Birra restaurants; two banquet and event halls, Villa Venezia and The Barn at Villa Venezia; C'est La Vie, a full-service spa and salon; Middletown, N.Y.'s historic Maddy's Diner; and OC Eateries, Ocean City, Maryland's newest modern, market-style food destination. 
In 2021, despite a raging global pandemic and the day-to-day communication and marketing needs of the existing businesses, 23 Marketing helped FFP successfully launch an additional catering and event hall in the Hudson Valley as well as two new dining venues in Ocean City, Maryland, one of the top tourist destinations in the country.
Ocean City attracts an estimated eight million visitors annually, with most visiting during the summer months. Recognizing the prime opportunity to capture new audiences during peak vacation season, Fidanza Family Properties opened a new Planet Wings location on the Boardwalk in July 2021, becoming the franchise's 11th location on the east coast. 
Down the road, in Ocean City West, something just as exciting was launching: OC Eateries, a market-style food destination with more than seven restaurants, including another Planet Wings and Pizza E Birra as well as Dessert Cafe, Potato Shack, MacAttack, Tiki Tako, and The Pasta Bar. The one-stop shop, just minutes from the beach, is the answer to the age-old question of any vacation: "What should we get to eat?"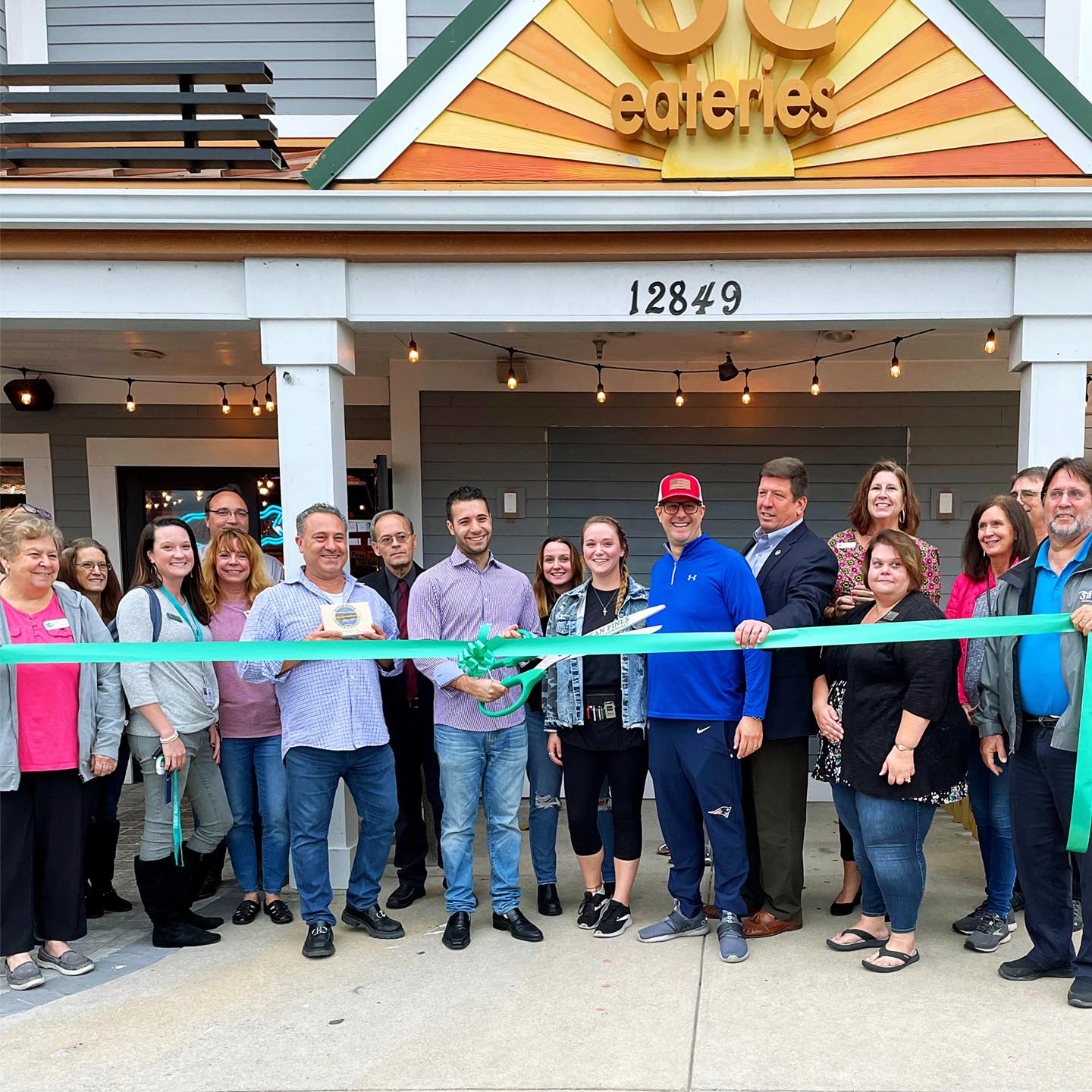 OC Eateries brought together the creative and strategic minds of 23 Marketing to create and launch the venue's five new brands, develop designs for apparel to be worn and sold at Findanza Family Properties' new destination, and generate buzz to ensure a successful launch for these new restaurants. 23 Marketing visited Ocean City to conduct a site tour and heavily researched the market, gaining a clear understanding of the hospitality industry in this popular 4.5-square-mile destination. The team developed signage for the property, established and grew social media channels, and designed both a splash page and full website for OC Eateries, among other campaigns.
"23 Marketing plays a pivotal role in Fidanza Family Properties' success. The team's innovative strategy drives our business and helps us continue to grow and expand in new markets across the country." - Franco and Paula Fidanza